graduate image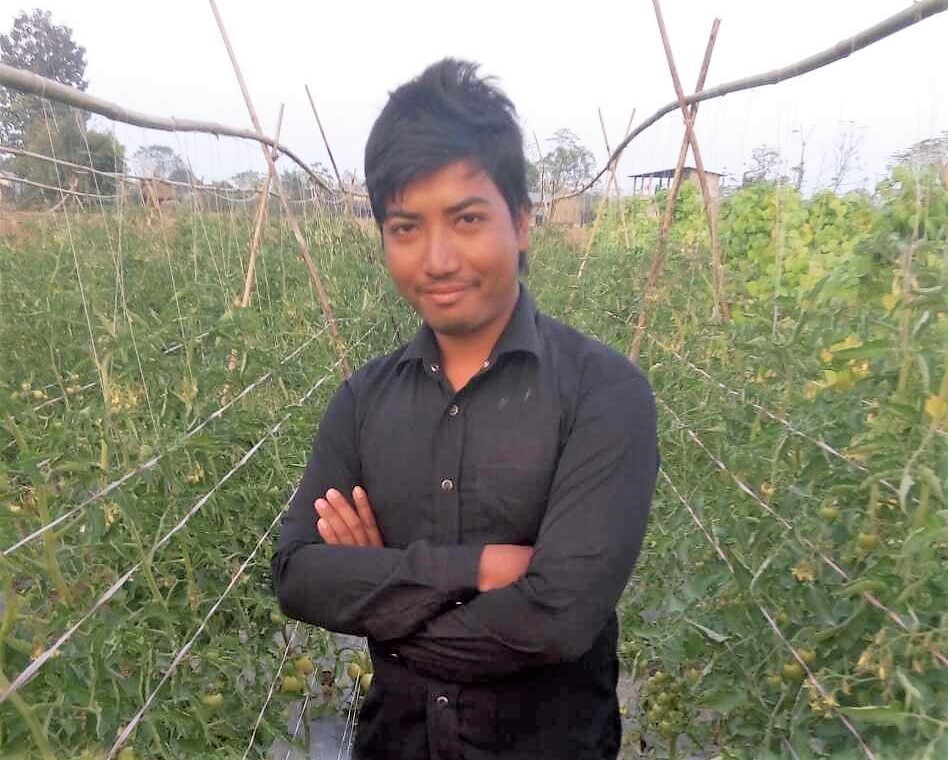 name
Shiva Raj Mahato 2015-2016
"During my 11-month agricultural training in Israel, I learnt how to commercialize agriculture.
When I saw farmers cultivating in such an arid land in Israel I decided to start my own vegetable farm in Nepal"-
Shiva Raj Mahato one of our previous year student from central part of Nepal said when meeting our director,
Mr. Alon on his visit to Nepal..
The Ramat Negev International Center for Advanced Agricultural Training provides opportunities for many students.
by exposing them  to modern agriculture as well as new technologies. 
Such activities have created new avenue for commercialize agriculture in different countries.
Shiva Raj is highly inspired by the commercial farming methods that he learnt in Israel.
He is now using different modern methods to enhance his way of farming.
Shiva Raj pointed out that he has been benefited by this program in different ways. He added:
"I learnt the way of growing, handling and harvesting methods in vegetable farming that was totally different from Nepal."
When Shiva went back to Nepal and started farming, his neighbor said that educated people should not be involved in agriculture but he did not listen to anyone.
Now, many people come to visit his farm and learn his way of farming.
Shiva is just one example that commercial farming can lead to better income generation.