graduate image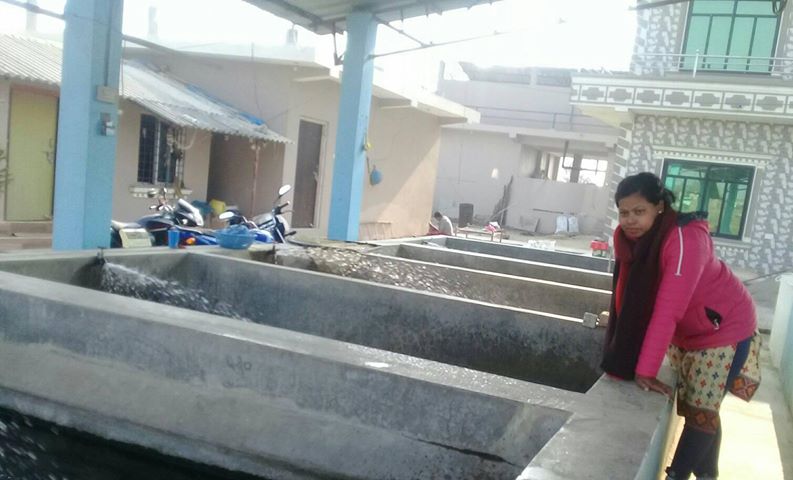 name
Sirjana Chaudhary 2014-2015
I'm Sirjana Chaudhary from Nepal.
I was in Israel in the year 2015- 2016, as an Agriculture trainee in Ramat Negev program.
s many of us know and have experienced, living in another country  changes our life. We will never be the same and will never see some things in the same way after graduating.
When I studied and worked in the program, I also expanded the way I used to think about the  Agricultural sector, and I wanted to become a farmer and successful business woman . After completion of 11 month training, I returned back to Nepal and started my own business: a fish farm.
First, I had a small fish farm where local fish were reared. As time passes, my business progressed , expanded to 2.5 hectare of  land which is later used to make altogether four managed earthen Pond where  many indigenous fish are grown: Carps family like Labeo rohita(Rohu), Cirrhinus spp.(Naini), Kaaman, Grass carp, Silver Carp, Bighad etc, as well as some exotic fish.
Recently, I established 2 nursery earthen ponds where approximately 10000 fingerlings are reared,  and two big earthen ponds, around 6000 big up to market size fish are reared.
In this farm, my family also helps me. We sell small fingerlings to a nearby hatchery home, and big one are exported to near district.
mostly, I do my business with the local Nepali Market.  
A New place, A new Idea, hard work, patience, The knowledge and practical training I gained at Ramat Negev, are those precious things which led me to take the step and become an entrepreneur! .