graduate image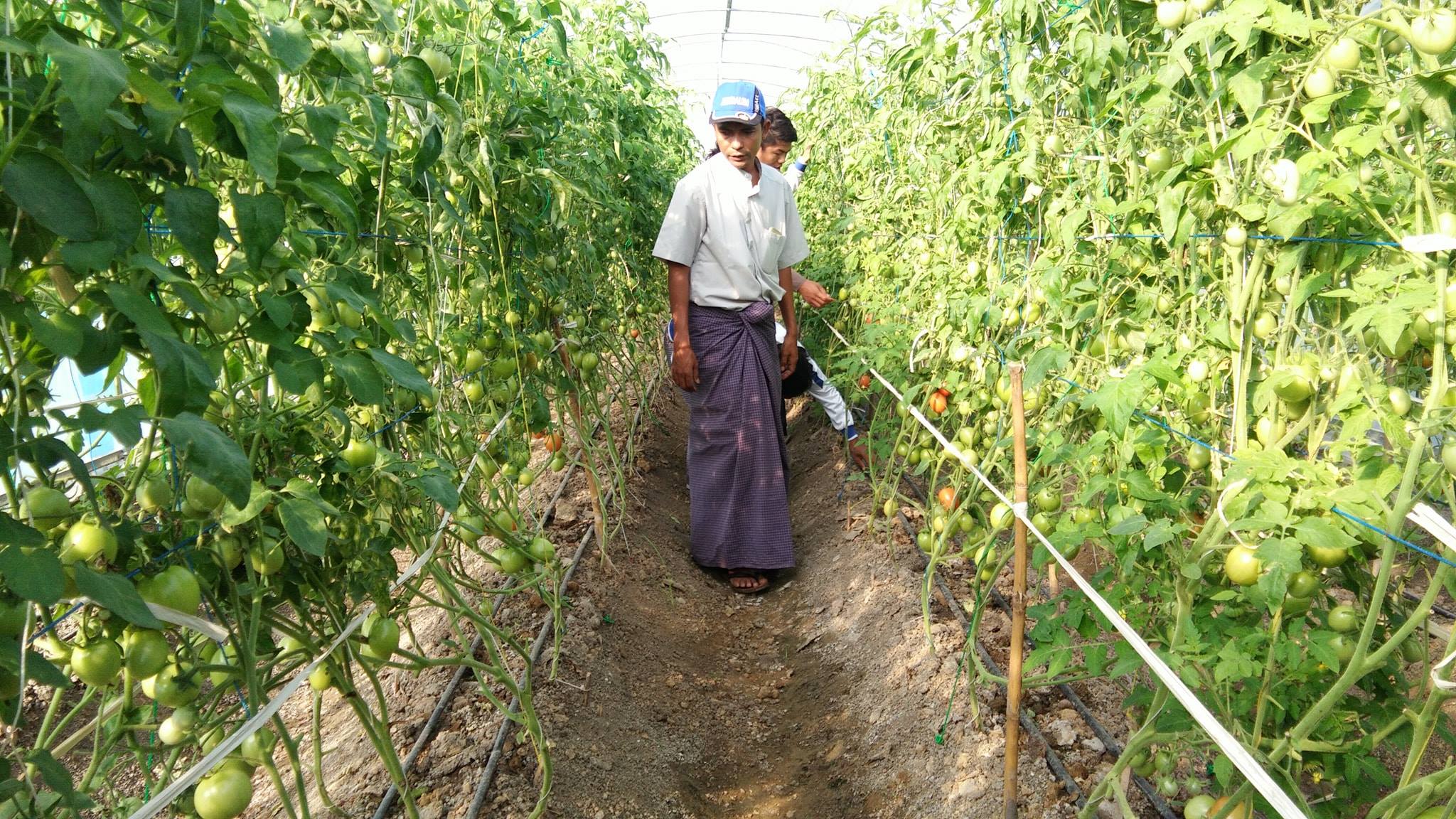 name
U Kyaw Kyaw 2016-2018
former group leader of Myanmar, U Kyaw Kyaw. After returning to Myanmar, runs a farm of tomatoes.
He built a high tunnel greenhouse in Mandalay and growing now tomatoes with fertigation system.
Mr Kyaw aims to identify the most suitable and friendly fertigation system to local agriculture by applying what he learned from Israel. For now, It is a research farm.
And, this is the second time to harvest tomatoes.  There are many advantages of using a fertigation system in a greenhouse to grow tomatoes in a greenhouse.
Such as water saving, cost-effective, and pesticides free tomatoes.
The main idea of doing this research is to give an extension about the modern technology of growing tomatoes to neighbor farmers and gradually to local farmers in Myanmar.